Why do you support Harmony?
Testimonials from Alumni & Former Teachers
Leila (Voyles) Wood
2000 Harmony graduate
This #GivingTuesday, I am giving to my alma mater, Harmony School. Harmony was my second home for 12 years. At Harmony, I learned how to learn, when to ask for help, how to be part of a community, and to trust myself and my own process. None of this experience would have been possible without the generosity of donors and families that paid the full Harmony tuition. I come from a single parent household. My four other siblings (Jeremy, Nick, Molly and Alex) all attended Harmony at some time or another. Our amazing mother, Martha Voyles, sometimes worked two or three jobs to get by and private school tuition was not possible for us. Year after year, the staff at Harmony was able to secure my scholarship to attend.
At Harmony I developed lifelong friendships that have provided me a foundation in both joyful and hard times (including my BFF and current Harmony elementary school teacher, Lana Cruce!). I was incredibly lucky to be guided in my learning by some of the most gifted educators Bloomington, Indiana has ever seen, including my beloved 3rd and 4th grade teacher, Jo Banks, who remains an avatar of compassion and strength in my life. The most important thing about my time in Harmony, especially as a young female-identified person, was how I was supported and celebrated for being my authentic self. It's no wonder I am a feminist anti-violence researcher focused on ending intimate partner violence and sexual assault. (Thanks for the encouragement, Ursina. <3)
What I want is for Harmony to continue to be an accessible and safe place for low income families, so that kids who benefit from the Harmony model are able to access it, regardless of income. I hope you will join me in making a donation to Harmony School. I'm paying it forward for a new generation of authentically curious, passionate, and kind leaders, ready to fight for change, justice, and democracy. It's more important now than ever.
Barb Backler
Past Harmony teacher/staff and parent
1987-2007
I am sending a check to Harmony this Giving Tuesday. I'm happy to be doing it. I have always considered Harmony to be a big part of my identity. It was a place I could relax and grow, as a teacher and as a human being. Harmony has inspired many transformations of students who arrived at Harmony anxious or angry or just not self-expressed. I want Harmony to be there for children for years to come, to provide a place where, as my daughter who graduated from Harmony puts it, "young people can discover they have a voice, and what they say matters."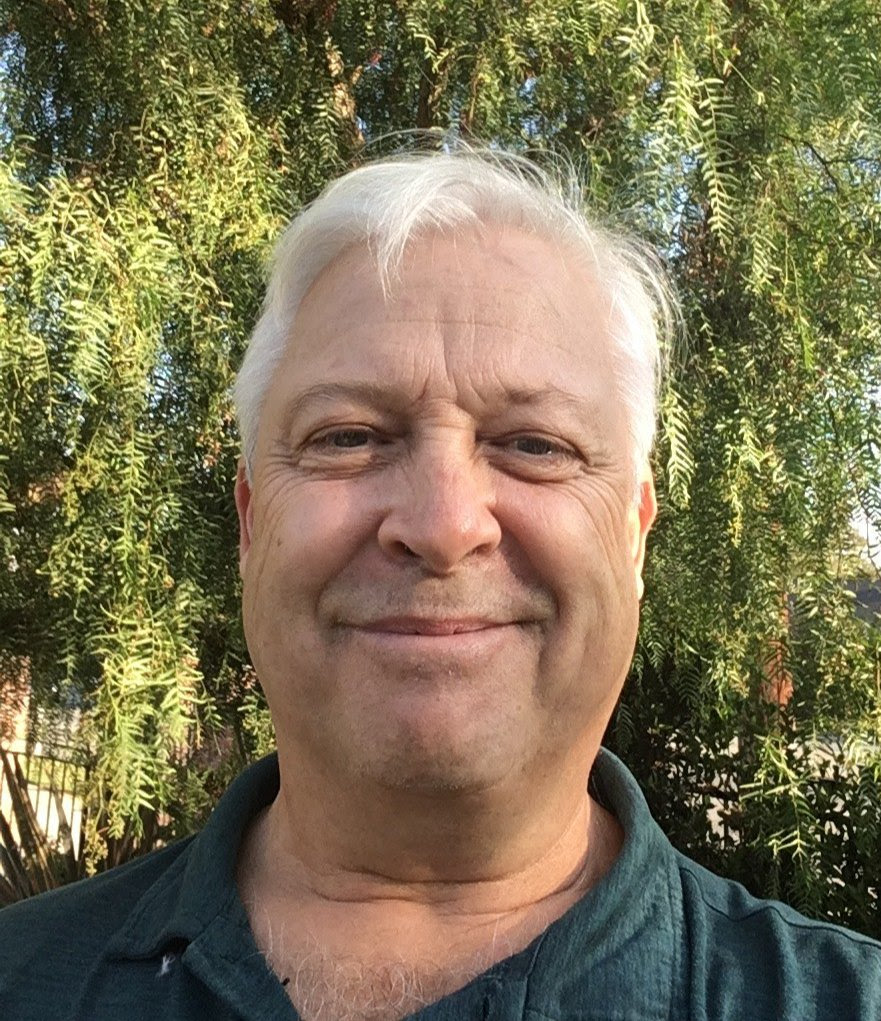 David Christman
Past Harmony teacher and parent
1991-2006
In this season of giving and at the end of this year of tremendous challenges, I want to encourage you to support Harmony Education Center with well-wishes, volunteer time, and, if you have been touched by their programs and educational outreach, a few dollars. The largest amount of funds donated to the school supports students on scholarship.
I spent 16 wonderful years at Harmony as a teacher of Math and then Science, and as High School coordinator for 10 years. It was my first teaching job and I enjoyed every action-packed minute — trips long and short, community engagement, Senior Projects and creative classes for all ages. I learned every important thing about teaching that has joyfully sustained me in my career — know your students, start with what makes them feel most alive and engaged, and support them in becoming confident and skilled in word and deed. Both of my children graduated from Harmony School and I can see full-bloom in their adult lives the confidence and many intellectual and social skills they acquired and practiced there.
I am still involved with the school through its National School Reform Faculty (NSRF) teacher professional development wing as a National Facilitator. I am also, along with other former students and teachers, helping to start and grow a Harmony School Alumni Council, which I am enjoying immensely. I will be sharing my gratitude this week and many weeks in the future. I encourage you to do so, also.
Marsha Washington
1977 Harmony graduate
I was was one of Harmony's first students. Fast forward to 2020 and this Harmony graduate finds herself being a member of the Harmony Alumni Council, and I just finished doing a work training program in the Harmony office. I enjoy the chance to be a historical resource of sorts, since I've been connected to Harmony from the beginning. My experience as a student there was very impactful in so many ways, especially the school trips. The biggest take away for me as a student was learning to be a caring and active participant in my community, my country, and in the world. It's exciting to be involved with Harmony again!
David Goodman
2007 Harmony graduate
I grew up going to Harmony (from the ECP through 12th grade) and the students and faculty became like a second family to me. Harmony fosters an inner drive within students to become lifelong learners. It is a safe space where individuals can grow and develop compassion for the community in which they live. Many families receive scholarships to help cover tuition costs, and donating to the school gives more students the opportunity to experience the unique environment that is Harmony.
Martin Medicus
2009 Harmony graduate
I grew up on a farm in Spencer, Indiana, and in middle school I was ready to branch out and find a school that was a better fit for me. I came to Harmony for 8th grade and continued on through high school. Coming to Harmony was a turning point in my life. I was an awkward kid, but Harmony gave me a fresh start. I want other students to find the opportunities for personal growth and discovery that Harmony gave me. This has been a chaotic, tumultuous year. But there is cause for hope and even celebration as we look ahead to the coming year. It is up to us to make sure that hope is not a temporary glimmer, but a long-lasting light of change. One way you can help is by contributing to a school that gives students the tools and the confidence to stand up for a democratic and equitable future.